Photovoltaic has become one of the most important driving forces for energy transformation
2018/10/11      view: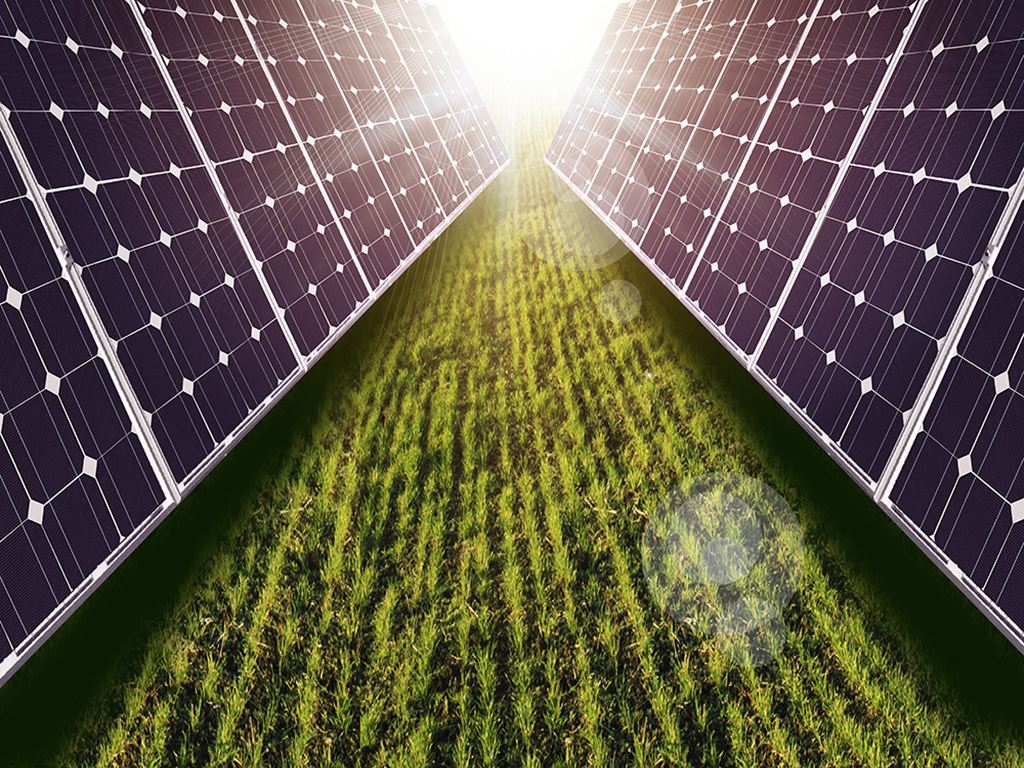 The photovoltaic industry is the current star industry. In recent years, the photovoltaic industry is developing faster and faster. It is understood that photovoltaic is one of the most important driving forces for energy transformation. Let's take a look at the photovoltaic industry together and hope to help everyone.
On March 19th, the National Energy Administration released the details of power supply growth in 2017. Compared with hydropower, thermal power and nuclear power, solar power generation has the largest increase. In particular, the explosive growth of distributed photovoltaics has made photovoltaics one of the most important driving forces for energy transformation.

"Distributed PV itself has many advantages, attracting enterprises to take the initiative to choose, and will play a greater role in the future energy transformation and upgrading." He Yusha, chairman of Liansheng New Energy Group, which has been paying attention to clean energy development, said.

2017 distributed photovoltaics outstanding eye transcripts

On March 19, the National Bureau of Statistics released the details of power supply growth in 2017: In the past year, the newly installed capacity of photovoltaic power generation in China was 53.06GW, an increase of 18.52GW over the same period of last year, and the growth rate was as high as 53.62%, once again setting a new high. .

Specific to distributed photovoltaics, the growth rate is faster. In 2017, China's distributed PV installed capacity was 19.44GW, an increase of 15.21GW year-on-year. The newly installed capacity was 4.7 times in 2016, 14 times in 2015, 9.5 times in 2014 and 24.3 times in 2013. Therefore, some people say that 2017 is the first year of China's distributed PV development.

Analysis from the National Energy Administration's fact sheet is a major promotion of distributed photovoltaics, "photovoltaic" applications and photovoltaic poverty alleviation, which has greatly promoted the development of solar power generation.

The distribution of gratifying achievements has contributed to improving the energy environment, reducing the proportion of traditional energy sources such as coal, and establishing a clean energy system.

In fact, the development of distributed is not only reflected in the data, but also in the process of explosive growth, a large number of representatives of energy transformation have emerged.

One of the largest beverage companies in the country, the Wahaha Group, is one of the representatives of energy transformation. It is understood that in 2017, Wahaha Group teamed up with Liansheng New Energy, the largest distributed energy provider in China, to build China's largest power transformation system, transforming the Wahaha Group's 23 provinces into photovoltaic power generation with installed capacity. 70MW.

Jining Wahaha 2.3MW Distributed Project

After all the projects are connected to the grid, nearly 80% of the Wahaha Group's subsidiaries in the provinces and municipalities use clean energy and electricity, becoming a veritable "green smart factory".

It is estimated that after the completion of the system transformation, it will provide 80 million kilowatt hours of clean electricity and 70,000 tons of carbon dioxide emissions per year. Whether it is the cost of electricity for Wahaha or reducing pollution emissions, it has a benchmark.

Distribute its own advantages and attract enterprises to take the initiative

He Yusha, chairman of Liansheng New Energy Group, who upgraded the Wahaha energy system, said that although compared with some foreign companies like Google, Apple, and General Motors, the rate of use of photovoltaic power by Chinese companies is not high, but It is gradually becoming the main force of energy transformation.

This is not only the forced environment, the guidance of national policies, but also the self-upgrading needs of enterprises.

He Yusha has led the team to participate in the construction of Shanghai's first industrial and commercial roof distributed photovoltaic Shanghai World Trade Project, the country's largest rooftop distributed photovoltaic Wanbang International Logistics City and other distributed projects. In an interview with the media, she said that enterprises and institutions actively choose to embrace distributed photovoltaics, first of all related to the advantages of distributed photovoltaics themselves.

Photovoltaic has become one of the most important driving forces for energy transformation

Shanghai's first industrial and commercial rooftop distributed photovoltaic Shanghai World Trade Project

He Yusha said that about 70% of China's energy consumption is in industry and commerce, and the average cost of electricity for industrial and commercial use is high. "The flexible nature of distributed energy can make the electricity expenses of enterprises and institutions become the income from electricity sales." She further explained that compared with the ground-based photovoltaic power station projects, the grid is difficult to absorb, and the transportation is difficult. The photovoltaic systems are independent of each other and can be controlled by themselves, with low transmission and distribution losses, low civil and installation costs, and high resource utilization.

"In the context of global climate change, environmental pollution, and energy shortages, enterprises will take the initiative to carry out energy upgrades, which will greatly reduce the production costs of enterprises, increase profits and even enhance corporate image," He said.

Future distribution will play a bigger role

He Yansha, chairman of Liansheng New Energy Group, believes that the development of clean energy is still an important task in the new government work report, so in the future, distribution will play a greater role in energy transformation.

"Enterprises will be the main players in the development of green development and low-carbon economy" He said that more and more enterprises have begun to take the initiative to upgrade their energy, except for the Wahaha Group mentioned in the previous article, like Liansheng New Energy Group. Partners, Unilever, and Uni-President Group have begun to upgrade their energy systems.

In addition, the government has been trying to change its role from policy leaders to market supervisors and supporting service providers. The pilot of distributed market-based trading in many places is also exploring more possibilities for distributed future development. Sex.

He Yusha told reporters that "market-oriented transactions can realize the value return of new energy power stations through bidding online, direct power supply, etc., so that distributed power generation can use clean energy resources nearby, so that energy production and consumption can be completed. Resources The utilization rate will be higher."

These new measures will become the new driving force for the development of distributed photovoltaics. In the future energy transformation and upgrading process, distributed photovoltaics will also play a more crucial role. (Source: Network)